PPC – Pay-Per-Click Management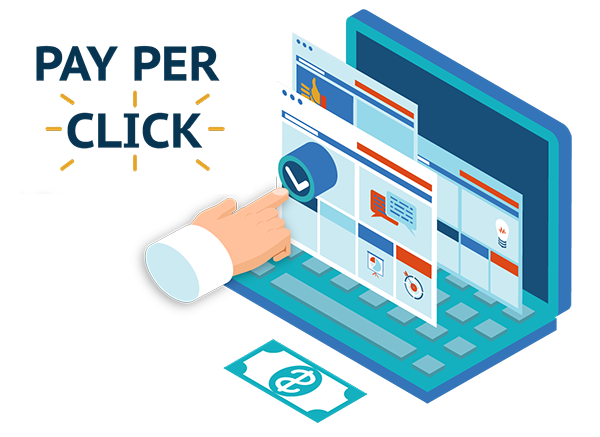 Pay-Per-Click or PPC is a great way to get your business found online quickly! It can be use as a short-term, or maybe a seasonal marketing initiative, but also a long-term marketing strategy or part of an overall marketing plan online.
Unsure what Pay-Per-Click is and how it works? Heard of Google Adwords and/or Yahoo & Bing Ads? Pay-Per-Click can be a very good tool to get you immediate business from an online marketing program. You can set your budget and geography and start getting phone calls THE NEXT DAY as soon as the program goes live. You can utilize the Pay-Pay-Click model on Google, Bing, Yahoo, and even Facebook.
Where most Businesses and PPC Management Firms fail in Pay-Per-Click is not fully understanding their clients and customers needs and how they will search online for what they need and you offer. Another major problem is that most companies do not understand how to measure the success from a Pay-Per-Click Program.
You must understand key factors like:
Click Through Rate
Average Cost per click
Average Position
Quality Score
Conversion rate
Ad Extensions & Callouts
And More…
At Maximus Internet Marketing Consultants, we are a full service Pay-Per-Click management company located in Philadelphia. We will build your campaign(s) out from scratch. First doing keyword and competitor research to find the best search terms for you program, then creating attention capturing ads, and managing the daily needs of each program and campaign to produce results coming from people searching for your products and/or services from your geographical area of reach for your business.
Call us to learn more about how Pay-Per-Click can help your business grow from online prospects: 215-246-3476