We live in a very digital and very mobile age, and with the ever-changing and advancing technology all around us, it is very important to stay current with the times when it comes to your business.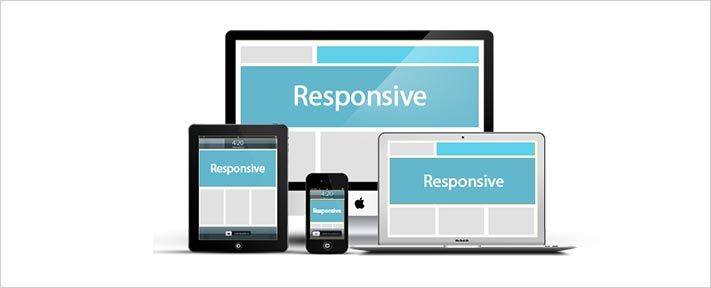 This means that Googles algorithm has yet another criteria measured for their organic search results, and what websites will rank and not rank above others for competitive keywords and phrases.
2. It creates a better user experience for your website visitors: This one seems like a "No Brainer" right? Just think about it, if someone goes to your website on a Computer or Laptop your website will show up fine, but on a phone or tablet it will not only be very small or minimized, but may also have mobile compatibility issues. If your website is mobile responsive it will create a much better experience for your visitors who come to your website on a Smart Phone or Tablet
3. Better conversion rate for marketing infinitives: (This piggybacks off #2 above) Conversions are very important online. You only have a limited amount of time to catch someones attention before they on to the next site, and if they are searching online through a mobile device and come to your site without it being mobile responsive, you run the risk of it not converting as well.
4. Keeping up with the times: Is your work vehicle old? Is your office or store old looking? Your logo? Your Sign? You get my point! Your website like everything else is a representation of your business. It is best practice to have all of these things looking nice and working as efficient as possible. Having a mobile responsive website is no exception.
5. Social media: Social media is a large part of peoples lives today, and usually they are on it via a mobile device, your business and personal social media account SHOULD be connected to your website, so you can see what having someone come your website through social media or any other referring website would make a better experience when your website is mobile responsive.
Above are just a few reasons why having a mobile responsive website is important. Feel free to contact me if you have any questions about a mobile responsive website, how to convert your current website, or the process of building a new mobile responsive website from scratch. I can be reached directly at: [email protected]