Website Functionality
The functionality of your website is very important. You must make it as easy and user friendly as possible for prospective customers and clients to navigate through your site. This will allow them to gain the information they came for in a timely and informative fashion which will maximize your conversations.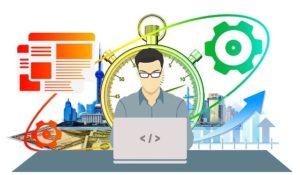 Many companies do not know the first thing on how to structure a website to get the best results. Here are just a few:
Having the right pages in your menu bars and their positioning.
Making sure the important info is seen "Above the fold"
Giving easily available contact actions on the home page and through the site
Sitemap
Good flow of pages from entrance page to exit page
Proper use of content and photos
Blog
Content Management System
And more.
It does not stop here. Your website has many intricate parts to it and we an evaluate it all for you to make sure that not only is the functionality but the display, technical issues, conversions, and online presence.
Call us today at 215-246-3476