Learn Why You Need a Great Digital Marketing Agency in Philadelphia
Marketing is a diverse concept but at the end of the day it all boils down to one thing – finding out where your target market hangs out and creating high-quality content at that place. In the pre-digital years, marketing was quite simple. Everyone listened to radio, read newspapers, and watched TV. That's where your target market used to focus their attention so all you had to do was buy ads on those platforms and get your marketing message in front of virtually everyone.
Marketing is more complicated in the digital age. Your potential market's attention is focused on different platforms ranging from search engines and social media to emails and countless e-commerce platforms. This is why you need an expert in internet advertising in Philadelphia to help you build and grow your business via the internet.
Let's look at some of the reasons why a company dealing in SEO in Philadelphia can do great things for your business.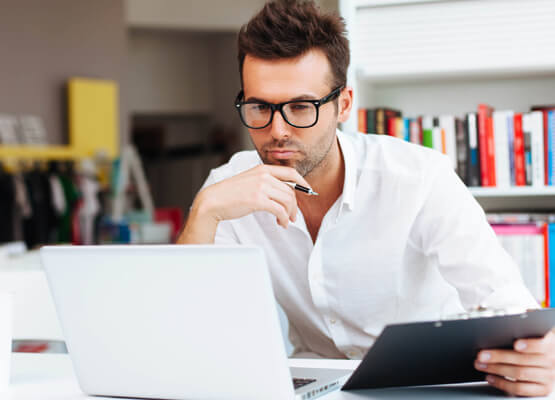 5 K
ey Benefits
of Digital Marketing
Everybody is Online T
oday
Just about everybody today is connected to the Internet via cell phones, laptops, tablets, and other smart devices. The time people spend online continues to grow every year. A report by Pew Research Centre stated that 77% of people in the US go online every day. People are spending more time online than anywhere else, except maybe on television. A digital marketing agency will help you to effectively target and exploit this highly lucrative online market segment.
Digital Marketing is Easy to Adapt and Quick to A
djust
With the help of an online marketing agency, you can quickly adjust your marketing strategy to align your efforts with the latest trends or changes in your industry. For example, in traditional marketing when you print a marketing brochure and distribute it around, you will not be able to change anything but in digital marketing, you can easily change your PPC rates or offers instantly depending on changes in the market.
You Can Track Your P
erformance
A digital marketing agency has the right tools and technologies to track and measure the performance of your marketing campaigns. You can even do split testing or A/B testing to determine what works best and what you need to do in order to improve the performance of your campaigns.
Why
You Need the Services of an Expert in
SEO
in
Philadelphia
You may know a thing or two about building websites or creating social media pages but creating and managing successful digital marketing campaigns is quite complex and not for amateurs. If you value your business, you cannot afford to make costly mistakes. For instance, did you know that Google's algorithm takes into account over 200 ranking factors to provide the best results in the
search engine? And that the Google algorithm has changed around 600 times?
SEO is a complex field best left to the professionals. You need the help of a digital marketing agency in Philadelphia to craft the best marketing content for your business and ensure that you meet all the 200 Google ranking factors.
Factors
to Consider in
a Great Digital Marketing Agency
Here are some of the key qualities to look for in a good company dealing in internet advertising in Philadelphia:
Are They Experts in Diverse Fields of Digital Marketing?
A good digital marketing agency should be a multi-disciplined team with expertise in respective fields such as website design and development, search engine optimization (SEO), content marketing, social media marketing, brand development, PPC management, reputation management, and much more. The success of your overall digital marketing efforts will depend on their expertise in diverse areas of online marketing.
Do T
hey
Have the Necessary Tools and Expertise to Use the T
ools?
A good digital marketing agency in Philadelphia should have the right tools to get the job done as well as the experience in using these tools effectively. You may need to ask them what they use for project management and how they measure campaign performance.
How Much Do They Charge for Their S
ervices?
One of the easiest ways of filtering out SEO agencies that provide low-quality services is by checking the kind of pricing they have. In most cases, agencies that charge extremely low prices deliver equally low-quality services. Cheap agencies are less likely to deliver the best results because there is not much incentive to do so.
On the other hand, agencies that charge extremely high prices may be way out of your marketing budget. The best approach is to determine how each agency structures its payment plans and the exact services or features you get from each plan. This will help you to pay for exactly what you need to grow your business through digital marketing.